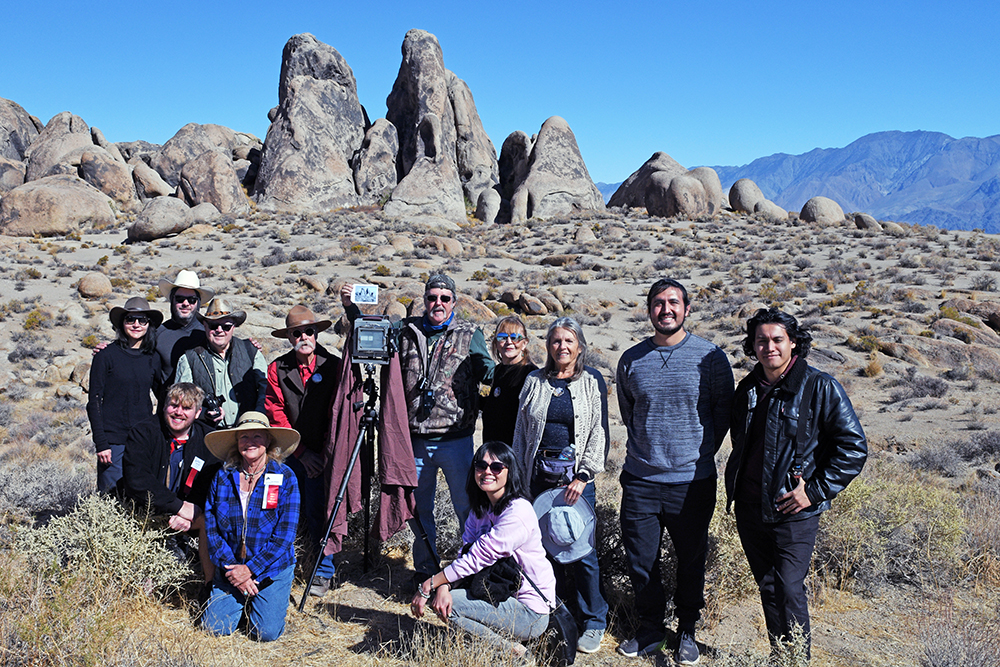 My first Lone Pine Film Festival as a lecturer & tour guide was a success. Here is tour #3 with my 4 x 5 view camera holding a Polaroid I made at Ansel Adams "Pinnacles" in the Alabama Hills.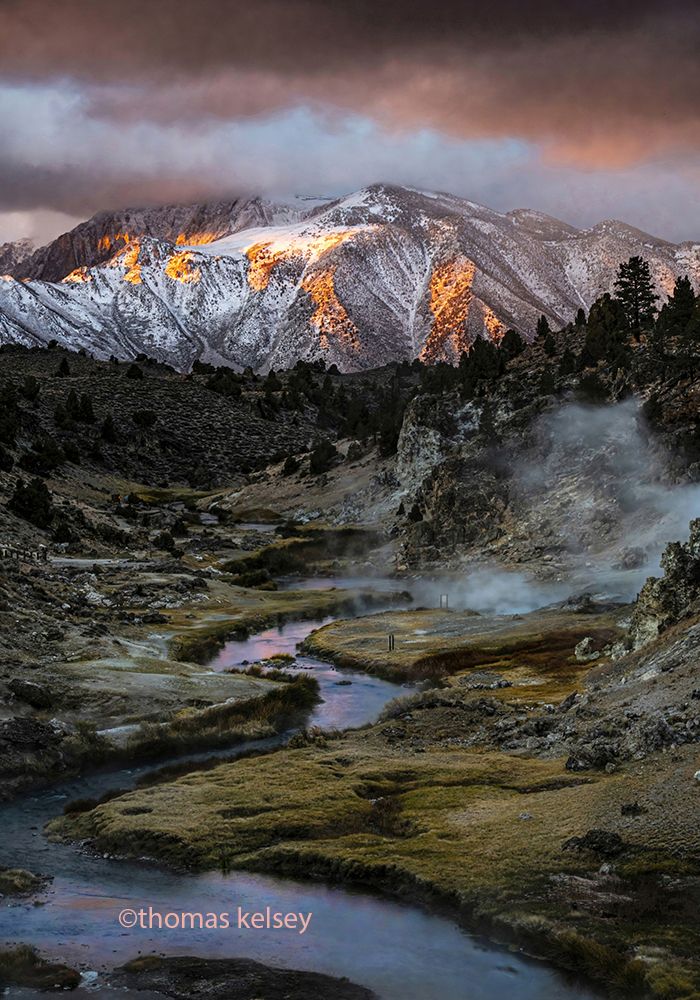 The extra cold morning  of 21 degrees added to the steam from the hot springs. The storm that moved through the area the day before provided a mantle of snow on the Sierra crest.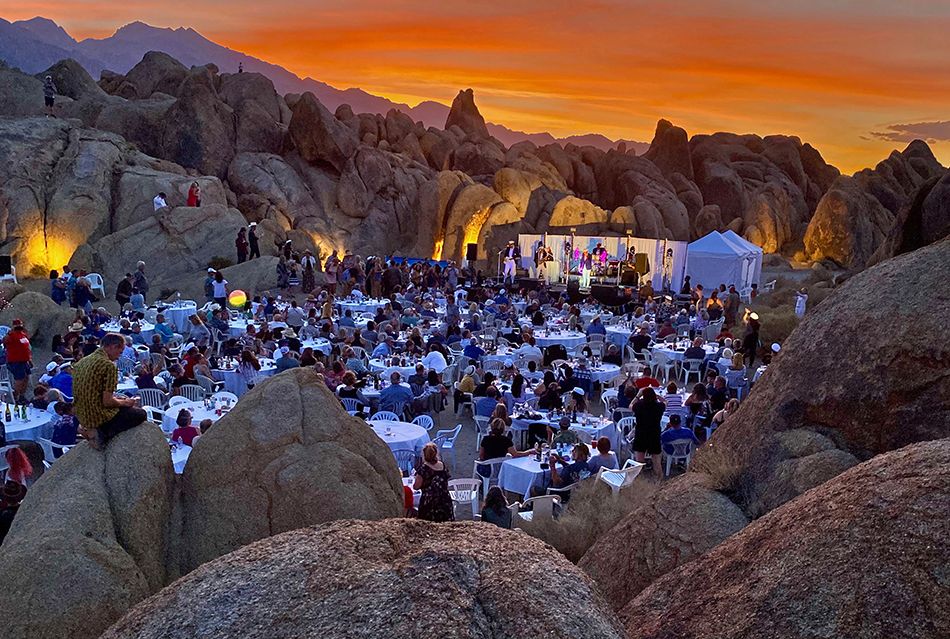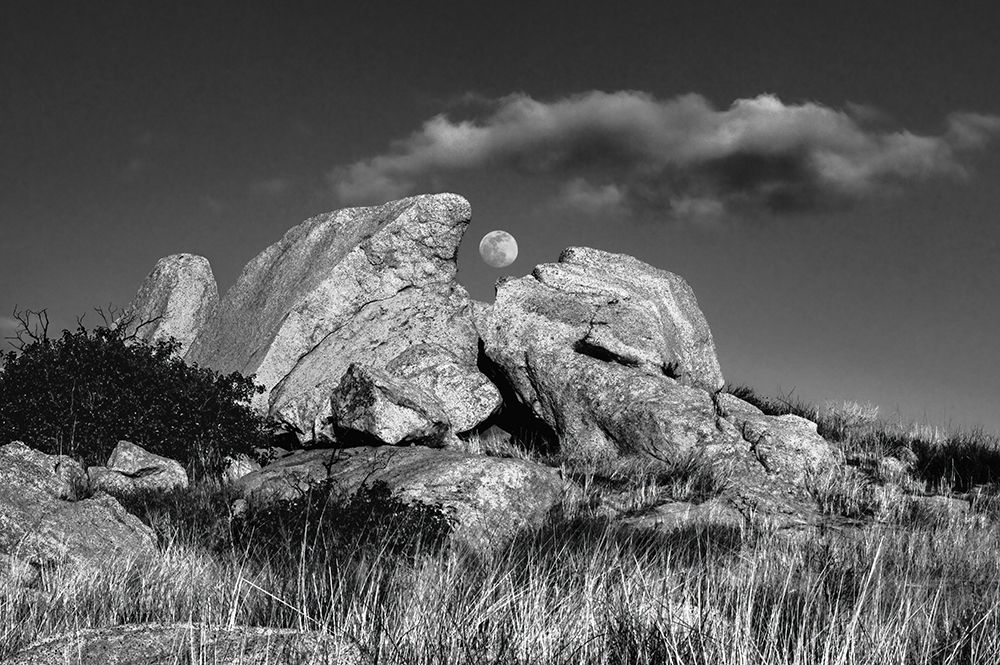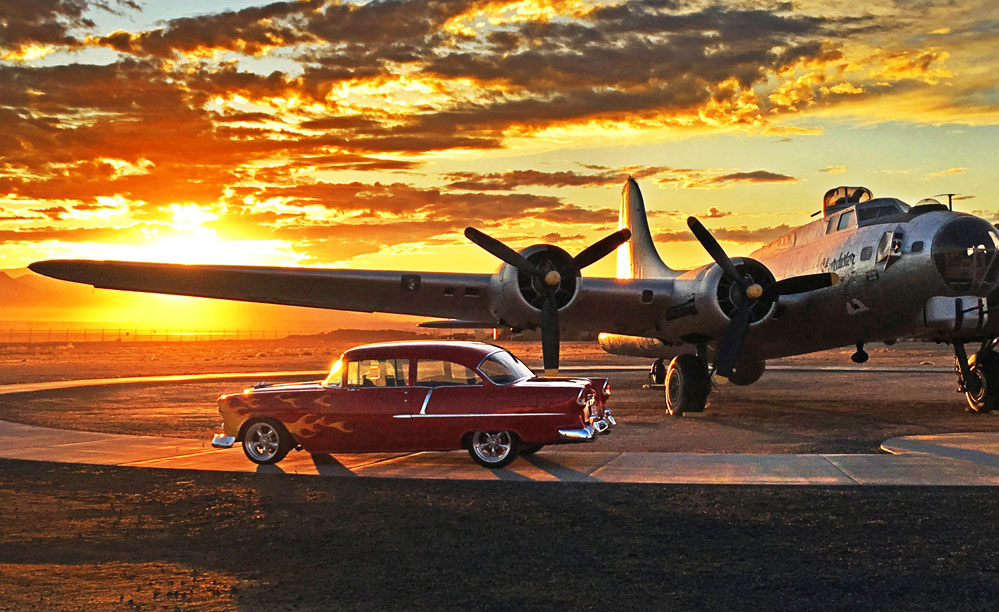 California Poppies, Lupine and mustard blanket the hillsides near Canyon Lake.
Read all of Springtime Flower Bloom in the Inland Empire!
Congratulations to Cody & Michelle and Nicole & Seth!
I attended and photographed the two-day show for the Riverside Press-Enterprise. I arrived at 5 a.m. to capture the pre-dawn activities. 450 cars & trucks attended the premier show and 25,000 spectators attended the show.
Read all of The Fall Murrieta Rod Run!